Drill Support Team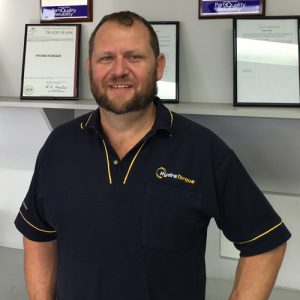 Well known & respected within the blast hole drilling industry, Sam has over a decade of experience supporting global drilling partners, previously working with Reedrill, Terex, Bucyrus & Caterpillar in senior National technical positions.
Responsible for over 60 new machine deliveries, Sam has been heavily involved in product development including:
Introduction of the R20T, R30Cs (now known as MD5050 & MD5075) Cubex QXR920 Gen V, 1120 & 1320 (now Sandvik DR540, 560 580) to the Australian market & with the development of the MD5150.
The development & implementation of the CAT MD6540 (Bucyrus SKL) & MD6420B, involved in all aspects of planning, design (mechanical, electrical and software), assembly, and commissioning, whilst ensuring compliance with Australian Mining Requirements such as MDG-15 & 41.
Recent implementation of machines with automated one touch functions. These machines were ready for integration to fully automated mine sites and included development of the Automated Bit Changer, Auto Multi Pass Auto Drill System & Tablet Remote Control. All of these concepts are based on the principal that the standard machine must be as mechanically reliable as is economically possible for any level of autonomy to be effective.
Experience on other makes of blast hole drills, Atlas Copco / Ingersoll Rand, Sandvik & Drilltech.
With the addition of Sam to our drill support team, Hydratorque now offer customers a full range of services to complement our hydraulic systems support, at the same high technical level on which we insist & they demand.