Authorised Denison Repair Centre
Parker Hannifin appoint Hydratorque as an Authorised Denison Repair Centre
Parker Hannifin Australia are pleased to announce the appointment of Hydratorque Qld as their authorised repair centre for the Denison range of piston pumps & motors.
This selection, as an authorised repair centre, enables Hydratorque to better service the Queensland & Northern Australian markets with a facility staffed by factory trained personnel.
Hydratorque, a Premier Parker Distributor, have been supporting industries in this region since 1998 & offer extensive knowledge & support in hydraulic systems, components & repairs. Hydratorque & Parker have established a strong working relationship over the last 20 years creating a solid foundation for the Denison repair centre. This appointment was the result of Hydratorque meeting the stringent standards set by Parker Hannifin. Parker Denison pumps & motors are used extensively in the drilling industry by leading OEM companies, as well as other mining, marine, agricultural & construction applications.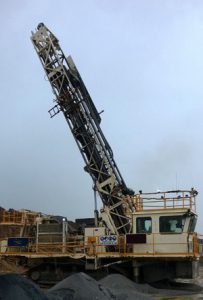 Allan Harradine, founding Director of Hydratorque stated that "We are proud of our appointment by Parker. Our business philosophy has always been to support our customers with sound technical advice, service & solutions. This appointment by Parker underlines the close relationship between the two organisations & our combined goal to provide the best customer support we can. Our customers receive the latest design updates & through us, direct access to factory technical support."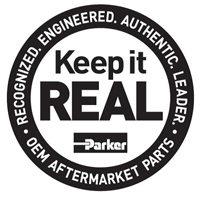 Hydratorque uses only genuine Parker parts in their repair processes. "This has always been our practice. We are aware of the grey imports which are becoming more common in our industry, however we strongly believe that using genuine parts not only produces better quality work but also is more beneficial to our customers in the long term. We proudly support the Parker Hannifin "Keep It Real" campaign," commented Matt Buldo, Service Manager & Director at Hydratorque.
"This relationship between Hydratorque & Parker Hannifin provides customers with the assurance that when they deal with Hydratorque, they can be confident that they will receive genuine Parker hydraulic parts & the personalised service of a local business, backed by the resources of a world leader" said Carl McGowan, Country Managing Director of Parker Hannifin Australasia.
Contact us and find out more about how our Denison Repair Centre can support you.